Lincoln is working with CLEAR to offer our drivers a frictionless experience that continues beyond the wheel. CLEAR uses a person's unique biometrics to let customers skip long security lines at the airport. New Lincoln drivers, and their spouse or significant other, receive a complimentary six-month membership, with Black Label clients receiving a full year.*
Moving through airport security without waiting in long lines, access to a personal driver to assist with transportation and errands based on their needs is the future for Lincoln clients as the company announces new services designed to make vehicle ownership effortless.

To help make airport travel easier, Lincoln is collaborating with CLEAR – which offers the fastest, most predictable way through security – to provide new Lincoln owners with a complimentary CLEAR membership, allowing them to speed through security at participating airports and major arenas nationwide.
"Our clients tell us time is their ultimate luxury," said Lincoln President Kumar Galhotra. "So we've paired our exceptional vehicles with world-class services in collaboration with CLEAR to enable them to travel along their journey even more effortlessly and efficiently."
CLEAR delivers secure and easy travel to more than 30 airports and arenas nationwide. At participating venues, members go to a dedicated CLEAR lane where they are greeted by a CLEAR team member. After a simple finger tap or blink of an eye, members are escorted straight to security screening, bypassing the usual long lines. According to CLEAR, members walk through security in minutes every time.
The Lincoln program with CLEAR launches in January. New Lincoln owners will receive a six-month complimentary membership for themselves and a partner. Lincoln Black Label clients will receive year long memberships.
"We are thrilled to be part of Lincoln's vision to enhance its clients' lives in new and exciting ways," said CLEAR CEO Caryn Seidman-Becker. "There is a natural fit between our shared focus on making travel simpler at every step along the customer journey."
A focus on effortless ownership
On the heels of the success of its Chauffeur pilot in Miami and San Diego, Lincoln is now expanding the program, which offers clients the option of a driver who can assist with daily errands. The service, now called Lincoln Personal Driver, is expanding to Dallas, the sixth-largest luxury market in the country. The service provides carefully screened, highly trained drivers when needed, enabling clients to enjoy the safety and familiarity of their own vehicle – from the comfort of the rear seats.
"As one of the pilot dealers we found that the clients that used the Lincoln Chauffeur absolutely loved it," said Witt Lincoln owner Ed Witt. "It gave them the flexibility to use their own Lincoln to go out on the town, run errands and even pick-up family members from the airport without any inconvenience at all."
Lincoln Personal Driver provides more than personal transportation. Drivers can assist with other tasks such as fueling and washing the vehicle, and can run errands such as picking up dry cleaning while clients are at their engagements.
"Research shows us that luxury customers are using services like Lincoln Personal Driver in their daily lives," said Galhotra. "We take it one step further by allowing our owners to use this service with their own vehicle, on their own time, and for a number of tasks to make their experience as effortless as possible."
"Our Lincoln dealers are playing a key role in helping to deliver this suite of services, enabling Lincoln to distinguish itself in a crowded marketplace," said Galhotra.
Lincoln is the only luxury auto manufacturer to offer a standard Pickup and Delivery service nationally on all 2017 and newer vehicles.
With Pickup and Delivery, a Lincoln service valet picks up a client's vehicle for any need, at any location, provides the client with a complimentary Lincoln loaner vehicle, and returns the freshly washed vehicle once service is complete.
"This focus on the client and client services is what has made Witt Lincoln successful," said Sales Manager Witt Lincoln John Bodnar. "So it is with open arms that we welcome Lincoln services that make our clients busy lives easier."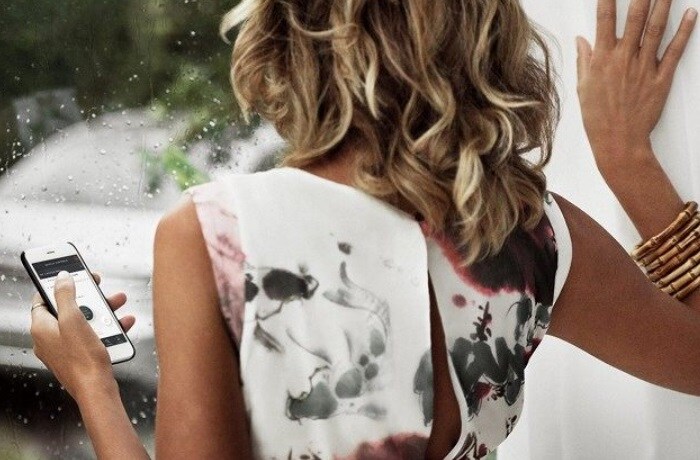 Clients can schedule an appointment through the Lincoln Way™ app and track their vehicle's service progress through real-time navigation. The app also enables Lincoln Pay for Service, which gives Lincoln owners the flexibility to pay for dealer services online and pick up their vehicle at their convenience if they choose this option.
The Lincoln Way app serves as a convenient service hub, making the Lincoln ownership experience even more effortless. With all Lincoln services listed in one place, owners can quickly and easily find exactly what they need.
*CLEAR Program eligibility starts on 1/1/18. Program eligibility for new retail purchases of 2018 Lincoln vehicles only. Full CLEAR enrollment required to be completed within 120 days of vehicle delivery.