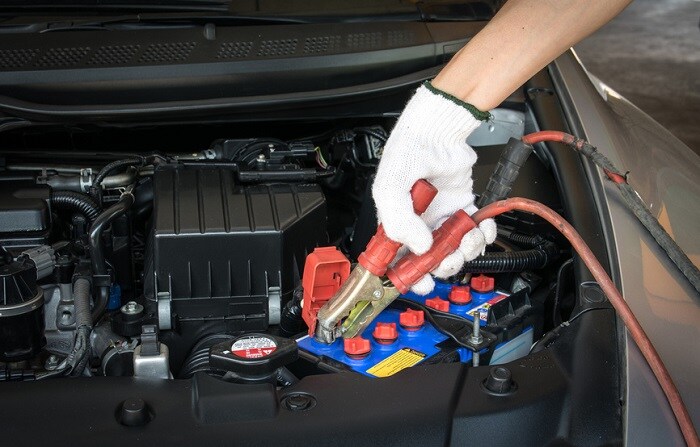 When you are behind the wheel of your Lincoln Navigator or
Lincoln MKZ
, you need to be sure that your vehicle performs beautifully. At Witt Lincoln, we want you to know that our professional service team can be there to assist with all of your service needs. Winter and any other change in season is the perfect time to have your battery checked to ensure proper function and beautiful performance at all times. We invite you to contact your local
San Diego Lincoln dealership
for all of car battery questions and maintenance needs.
Improved Vehicle Performance
Your car battery works to power all of the starting and charging mechanisms within your Lincoln, which makes it a very important component. Without ample charge, you will not only notice lessened performance, but you will also be opening yourself up to being left in a spot where your vehicle may not start. Having your battery checked, maintained and changed out when necessary will help to ensure impressive vehicle performance at all times.
Safer Operation
When you take the initiative to have the car battery in your Lincoln checked every six months or so, you will have the ability to catch potential issues before you are faced with failure. Our professional
Lincoln service
technicians will inspect the battery and connections to be sure that you have functioning ignition systems, sensors, microprocessors, and that any anti-theft systems work as they should.
Scheduling a regular battery check for your vehicle will help to give you the peace of mind that you are looking for that your car will perform when you need it. Our trained Lincoln technicians at Witt Lincoln will check to see if there is any debris or corrosion that could hinder connection and that you have ample charge. You will find our full-service Lincoln dealership located at 588 Camino Del Rio North in sunny San Diego, CA. Should you want to set up an appointment time for battery maintenance, call our service center at (877) 854-4079. Our service center is open Monday through Friday from 7:30am to 5:30pm and on Saturday from 8am to 1pm for your convenience.