In the late summer of 1965, an all-new Batman TV series was gearing up, with Dean Jeffries hired to build a Batmobile for the show. When the show's production schedule was moved up, Jeffries had to pass on the job, which then went to custom car builder George Barris. With merely three weeks to build the car, Barris decided to use the Lincoln Motor Company's abandoned Futura concept car as a basis for what would go on to become one of the most famous cars in the world.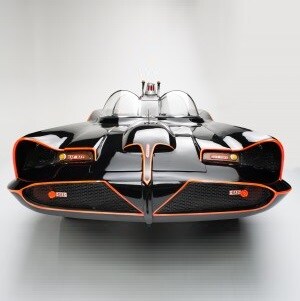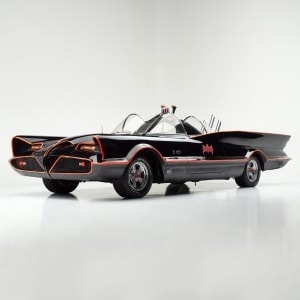 The Lincoln Futura is a concept car promoted by the Lincoln brand, designed by lead stylists Bill Schmidt and John Najjar,and hand-built by Ghia in Turin, Italy — at a cost of $250,000 (equivalent to $2,300,000 in 2018).
Displayed on the auto show circuit in 1955, the Futura was modified by George Barris into the Batmobile, for the 1966 TV series Batman.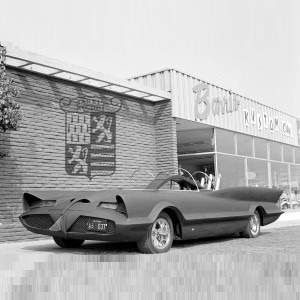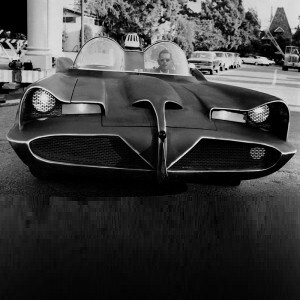 Barris hired Bill Cushenberry to modify the car's metalwork. Barris retained ownership of the car, both after its conversion to the Batmobile, leasing it to the TV studio for filming and after production of the TV series ended, displayed in Barris' own museum in California.
Barris sold the Batmobile to Rick Champagne at the Barrett-Jackson collector car auction on Saturday, January 19, 2013 in Scottsdale, Arizona for US4.62 million dollars.